Dear
citizen

;
I want to be your

mayor
Dear citizens, dear voters
My name is Ståle Lien Hansen, and I want to be your mayor!
I'm a Ullensaker patriot, have lived in Ullensaker for most of my life, and have seen the municipality develop from a defence municipality to one of the largest growth municipalities in the country.
I want to be a mayor who is accessible to all residents. I will listen to their concerns, take their ideas and input seriously, and I will work to build an inclusive society and make our municipality an even better place to live and work.
As mayor, I will also work to strengthen collaboration in politics, and I will facilitate an open and transparent dialogue when making important decisions that affect the municipality, businesses and residents.
I have been involved in Ullensaker politics since 2003, so I have been able to contribute to the development that has taken place over the past 20 years. I must therefore say that I am proud to be part of a party that prioritises the interests of its citizens!
Together with the Progress Party, I will lead the way so that Ullensaker can once again focus on positive development, growth and inclusion, after a period of decline in growth and development of current governance.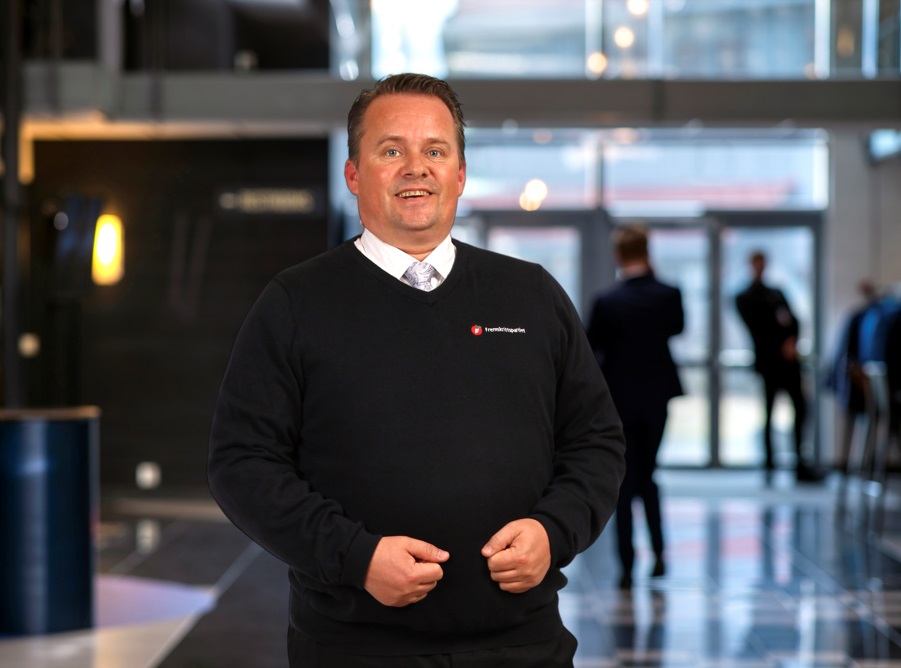 We have a long history of governance and results to show for it
Oslo Airport at Gardermoen was opened in 1998. When the Progress Party took power in 2003 with Mayor Harald Espelund, there has been an enormous development of the municipality. Early on, Harald was a forward-looking mayor who saw opportunities rather than limitations. Harald ensured that the YES stamp was diligently used in matters that affected both residents and businesses.
The result today is a large municipality that has grown strongly with over 10,000 jobs, almost 2,000 new and established businesses ranging from business and commerce to industry and research, and a diverse growth with over 20,000 residents of all ages. Along with this growth, we have ensured good collaboration with local teams, organisations, communities and towns to build good cultural, sports and leisure facilities throughout the municipality.
In the period 2003 to 2019, the Progress Party has
Ullensaker municipality is a fantastic municipality. It was before the red-green majority, and it will continue to be so when we take over again!
Ullensaker is a municipality with great potential, but it is crucial to continue to invest in both technical and social infrastructure. We must continue to provide good health services, create jobs and provide good services to our residents.
At the same time, we must remove the property tax on business to ensure framework conditions that provide growth and the creation of new jobs. As mayor, I will work hard to achieve this, and I will ensure that our municipality continues to develop in a positive direction.
― Ståle Lien Hansen, candidate for mayor
I am convinced that the Progress Party has the best policies and the best solutions to make this possible. We will put the interests of the citizens first, and we will work for efficient and responsible management of the municipality's resources.
Dear all; I ask for your trust as mayor from the autumn, and that you use the Progress Party's list when the election is made. Good choice!